Sonia Jebsen: You visited Artgenève while giving several art tours to groups, what are your impressions?
Frédéric Elkaïm: I rate it as excellent in terms of the quality and standard of the galleries, the works, and the way of presenting them. On the other hand, we feel that we are still in recovery, and it feels like there were fewer participants and perhaps even also buyers.
SJ: In your role as a guide, which galleries have you highlighted and which artists drew your attention?
FE: There are so many. Through visiting the galleries frequently, I know many of their artists and their programming very well. This is especially the case with many of the Parisian and Geneva galleries. I found the Wilde Gallery in Geneva had a nicely presented and diverse booth. There were great discoveries at Gowen Contemporary and a remarkable solo show by Alain Huck at Skopia. Templon, Lelong, Obadia, and other "classic" Parisian galleries caught my attention with their leading artists, in particular, we saw a lot of African art at the fair, such as Omar Ba or Barthélémy Togo. I also enjoyed visiting Pace gallery, with the solo presentation of a very diversified and historic work by Lucas Samaras who deserves the spotlight. There were so many other galleries with strong presentations that it is impossible to list them all here. Among overall trends, I noted the growing presence of the work of sculptor Antony Gormley.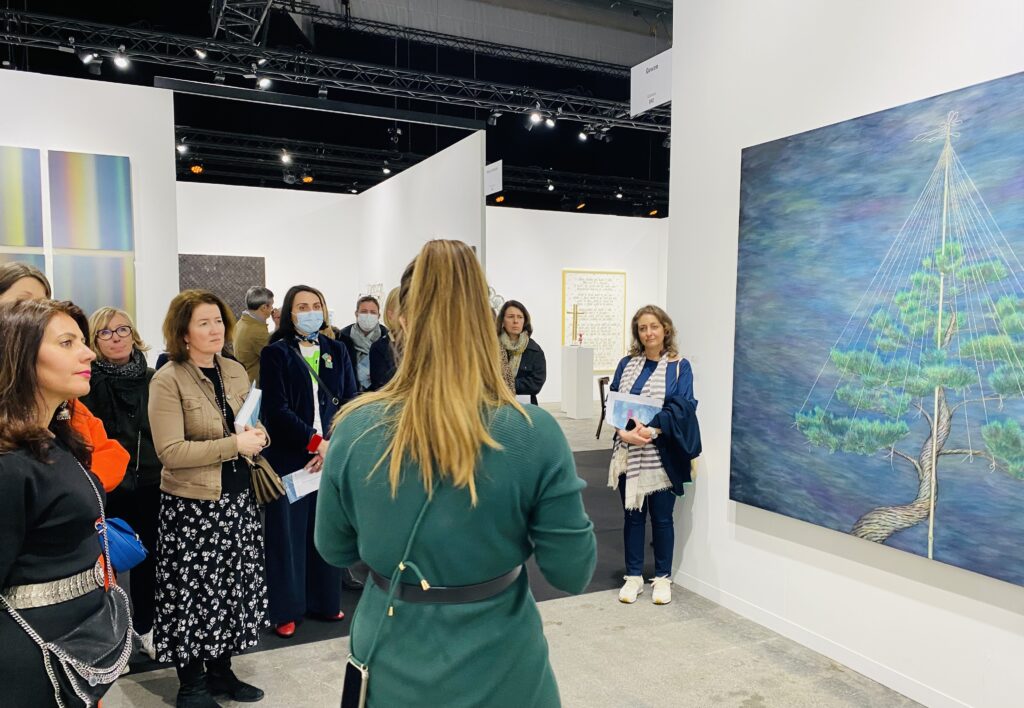 SJ: What are the particularities of the art fair in Geneva compared to Art Basel, FIAC, etc.?
FE: Thomas Hug, its director, always takes care to specify that Artgenève is a "salon", emphasizing the cultural and historic ambitions of such a name, as well as its relatively reasonable size compared to the "mastodon" fairs. Above all, on the outskirts, we notice a very lively "non-market" cultural sector deployed as a positive interaction with the market itself: schools, art centres, museums, collectors, foundations, and various projects. Their presence brings another light and dimension to Artgenève.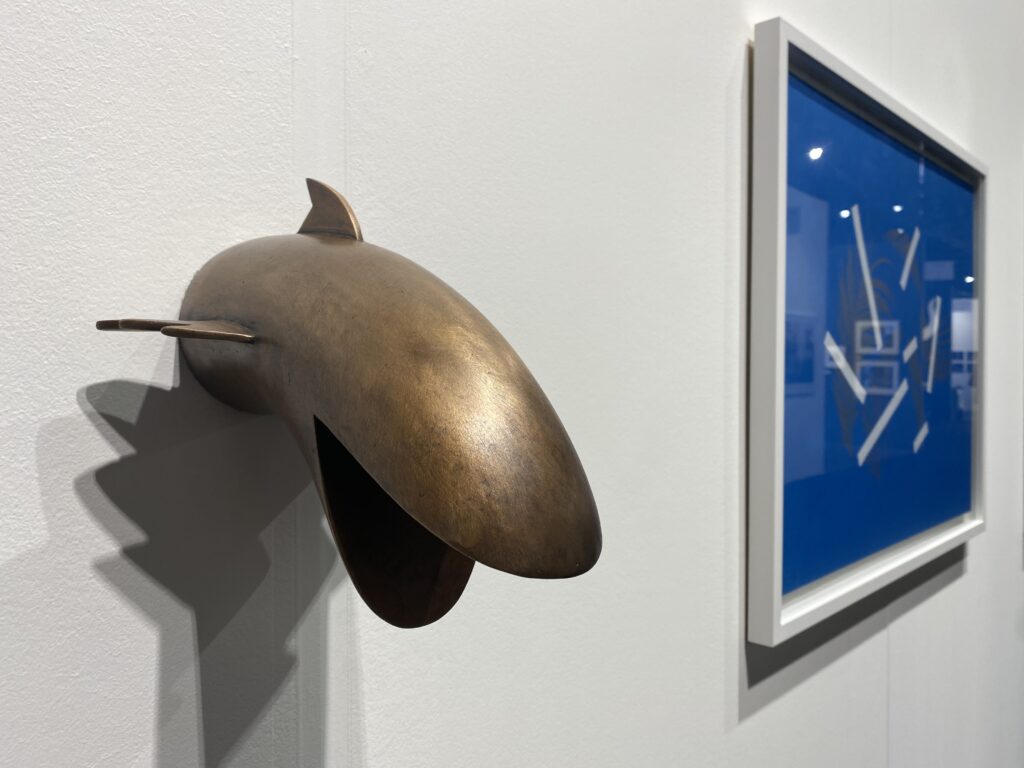 SJ: Among the art forms regularly exhibited, which ones prevail on the art scene? How was photography represented this year?
FE: This year, there was a limited focus on photography with a few galleries exhibiting on a common stand, as well as the presence of the Michael Hoppen Gallery, a well-known London-based gallery focused on photography. Otherwise, from what I saw, photography was not particularly featured. I would say it has been on the decline in the last few years. The main focus at the fair is obviously the good old painting, even if it may seem old-fashioned compared to some other current art forms.
SJ: Did the health crisis impact creativity considerably?
FE: Yes, but not in the way we imagined. What really impacted the works is that time was frozen at a given moment. Thus the pieces produced were made in a more traditional way, with each artist creating in his or her space. Above all, the works are imbued with a gravity testifying to the slow, silent temporality linked to this period.
SJ: Is Artgenève a showcase for the local Swiss art scene or looking more internationally?
FE: It seems that the projects, the pieces shown, and the ambition of the gallery owners testify that the local art scene is dynamic, and aims at growing internationally. Moreover, well-known galleries were present in large numbers. The quality of this fair takes the local French-speaking scene to a whole new level.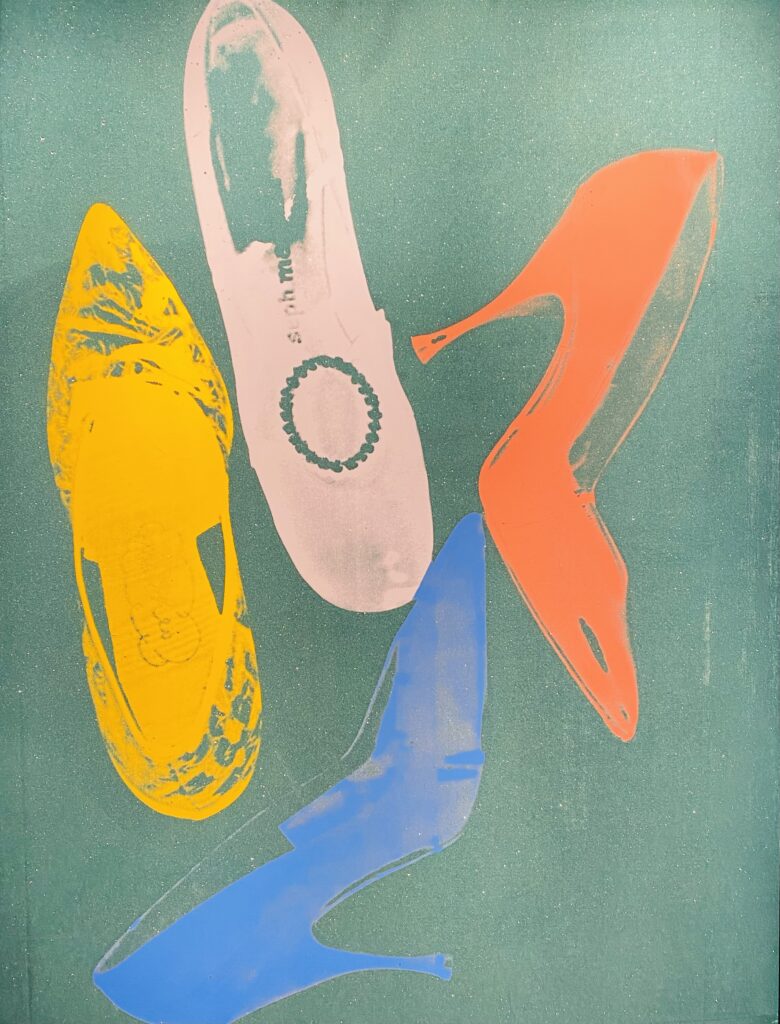 SJ: Have the NFTs, that are bringing a kind of revolution to planet art, made their mark at Artgenève? Give us your view on this topic.
FE: As much as the subject is constantly talked about by the media, and by young people who are entranced by NFTs sometimes without even having heard of Picasso, their impact on the fair seems to have been limited. Pace Gallery was offering NFTs of Lucas Samaras's work, but I personally didn't see many other galleries offering them (at least directly). It seems that gallery managers trying to have a specific offer in this area have not yet really integrated this parameter. Their main role is to select works and artists. With NFTs, the offer is so vast and uncontrolled that the traditional "players" have a hard time keeping up. In addition, there are the obstacles associated with the use of the necessary technologies, such as cryptocurrencies. NFTs allow millennials and younger people to feel like they've mastered an area that older people don't fully understand, and to get excited about new territory to be claimed. But so far, the traditional art market has struggled to adapt.