Emmanuel Radnitsky known as Man Ray
Fleeing the pogroms of Imperial Russia, Emmanuel Radnitsky's parents landed in the United States and settled in Philadelphia, his hometown. Is the Anglo-Saxon surname they choose, Ray, a sign of destiny for their eldest son? Ray of light? Being an artist is a vocation that leads him to take painting classes at the Beaux-Arts in New York. From 1910, he frequented the photographer Alfred Stieglitz's Gallery 291, known as a revealer of talents.
In 1915, he had a decisive meeting there: that of the French painter Marcel Duchamp, anti-militarist, living in the United States. The friendly love at first sight is reinforced by their shared offbeat and conceptual approach to art. They work on joint projects on several occasions. However, the Dada movement did not find resonance in North America. Man Ray turned to France and joined Marcel Duchamp in the "Paris of the Roaring Twenties" during the summer of 1921.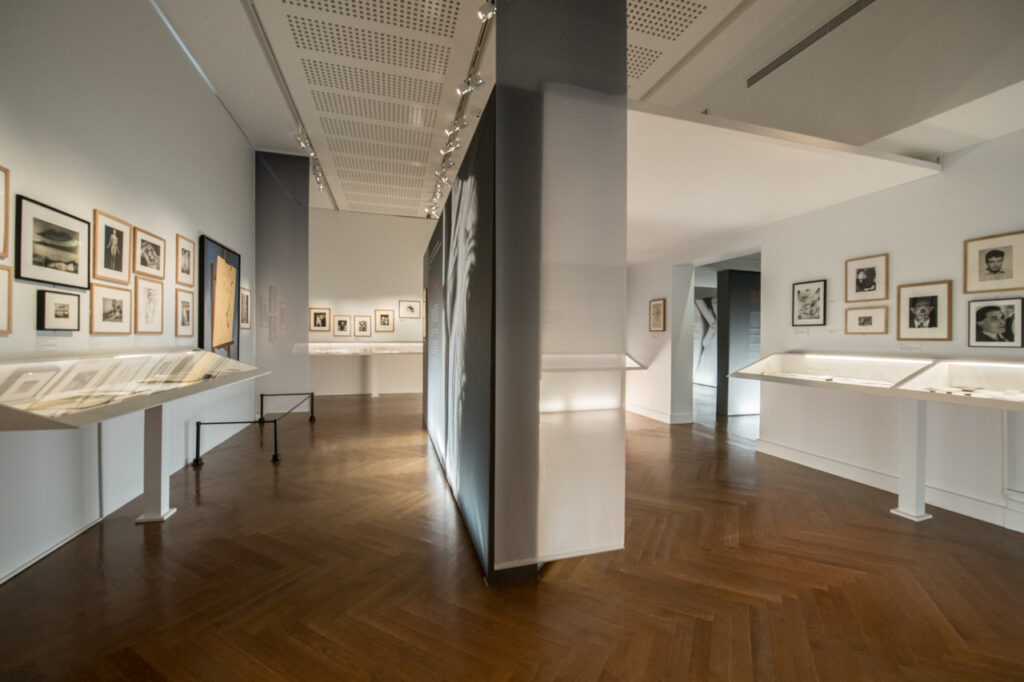 Man Ray, photographic innovation
Man Ray immersed himself in the world of the Surrealists by spending time with writers, poets, and painters such as Paul Eluard, André Breton, Tristan Tzara, Max Ernst, and Picabia. Collaborations multiplied on the basis of transdisciplinarity, the rejection of the rules of academic art, and thoughts expressed freely without censorship.
Man Ray never abandoned his brushes, but it was thanks to photography that he acquired his fame. The innovative and aesthetic look he has for people and objects, even the most banal, carries within itself the promise of new artistic trends, namely that of modern art. The American began an assiduous search for surrealist image compositions and adopted various techniques in the darkroom: solarization, overprinting, rayograms, and photomontage. "Creation is an individual journey into the unknown." confided Man Ray.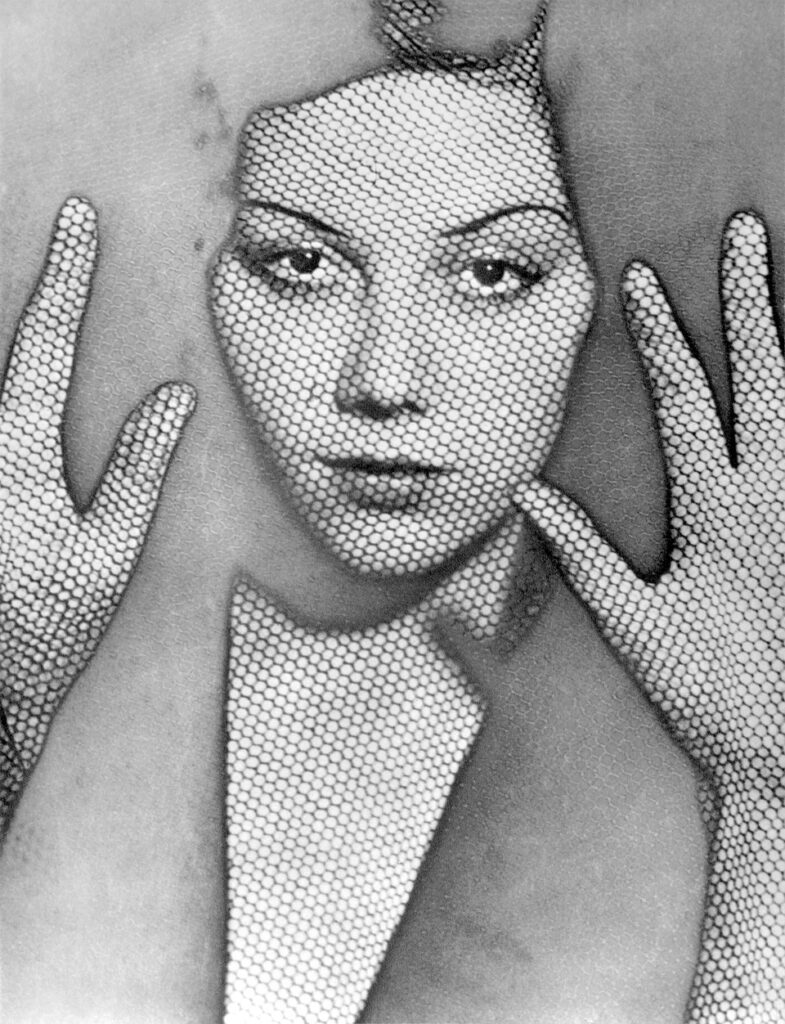 The Master of Lights
Over half a century, Man Ray produced between 20,000 and 30,000 works with all mediums combined. The refined exhibition at the Palais Lumière reveals more than 500 pieces from private collections and museums including the Centre Pompidou, Museum of Decorative Arts, and the Maison Schiaparelli.
Robert Rocca and Pierre-Yes Butzbach, curators of the exhibition, worked on eleven themes including the series of self-portraits, muses, fashion, portraits of celebrities, and rayographs. "Everything can be transformed, distorted, eliminated by light. Its flexibility is the same as that of the brush, exactly". This quote from the artist could not be more eloquent.
Man Ray's Self-Portraits and Faces
Many painters and photographers have given in to the temptation of self-portraiture, a stylistic exercise that Man Ray explored from 1916 onwards throughout his life. Taking a facetious approach, he does not hesitate to disguise himself as an actor in serious and thoughtful productions. Whether he interprets a transvestite, a priest, or an elegant gentleman, his expression remains frozen, his dark gaze stares at us, and is lost in the void.
Many artistic friends, Hollywood stars, or even strangers frequented his studio, submitting with pleasure to his striking gaze: Picasso, Braque, Cocteau, Gertrud Stein, the Marquise Casati, and Yves Montand. His approach to portraiture, inspired by the work of the old masters, met with immense success. "In the studio, I work like the most traditional photographer. People come to my studio and tell me: "I'm not photogenic…I never go to the photographer". I answer them: "It depends on me", explains Man Ray.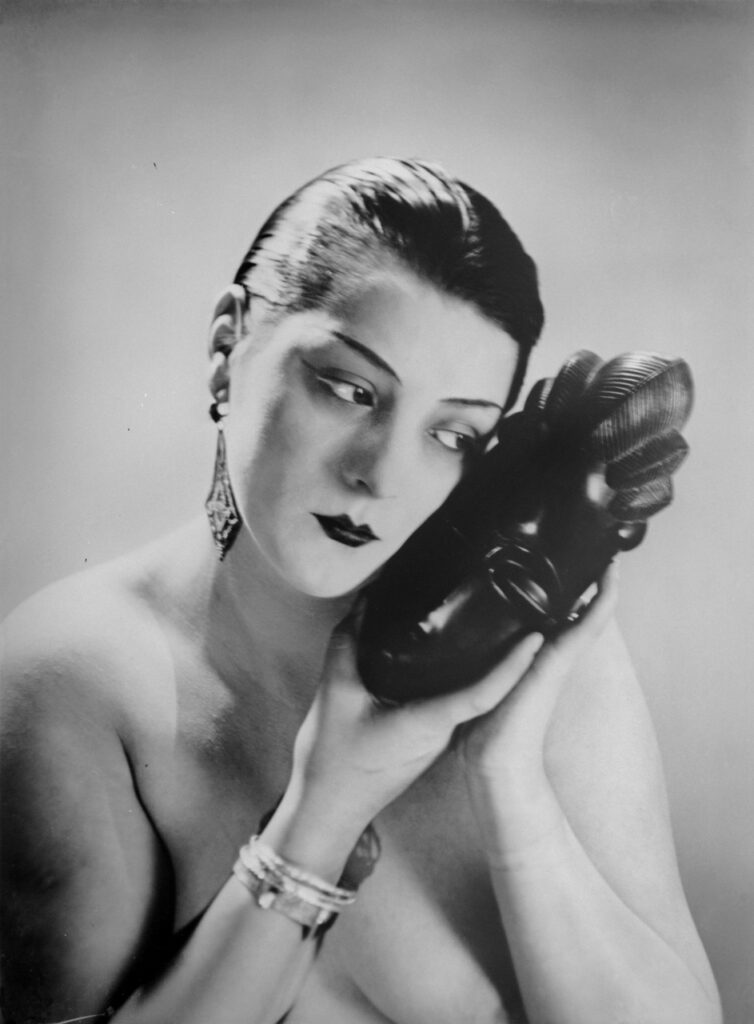 Man Ray's muses
His emotional life was enriched by meeting six fascinating women who are highlighted in the exhibition. His power of attraction and his free libido led him into the arms of Kiki de Montparnasse, femme fatale par excellence. In the cult cliché, "Black and White" (1926), published in Vogue, she plays the sleeping beauty holding an African mask. The same goes for the sensual "Violin d'Ingres" (1924) for which her generously-shaped body became a musical instrument in the hands of the artist in love.
The American photographer Lee Miller threw herself into his arms and became his collaborator. The blonde beauty made a major discovery: solarization by exposing negatives to light. Produced from an error, Man Ray made it his trademark as he used this process. In front of his camera, women undressed with confidence. This was the case of the artists Meret Oppenheim and Nush Eluard, the beautiful Ady, and his last wife, Juliet. According to Man Ray, "Photographing a nude required extreme effort, the more beautiful the model, the more difficult it was to create something that did justice to her beauty."
Man Ray, fashion photographer
Long before Helmut Newton, Richard Avedon, or Peter Lindbergh, it was the look of Man Ray that revolutionized fashion photography. Fashion brought him recognition and financial success. Major magazines such as Vogue, Harpers Bazaar, and Vanity Fair vied for his photographs. Man Ray became friends with fashion designer Elsa Schiaparelli. Dressed in his elegant creations, she became his accomplice by breaking the codes of a static representation of clothing. Photography and fashion collaborated together at the service of art. Another fashion icon posed dressed in her famous suit, cigarette in mouth; Mademoiselle Coco Chanel. Described as a "fashion designer of the nude", he wrote in 1939 in his book "Self-portrait": "A nude is always in fashion. What a shame that women can't wear transparent clothes!"
The exhibit is on view until November 5, 2023 at Palais Lumière, Evain-les-Bains.