The WRP Foundation, in collaboration with Art Bongard, presents the works of a couple united in love and in artistic creation: the painter Jean Scheurer (1942) and the sculptor Chantal Carrel (1954). The title of the exhibition, Hors d'âge or Ageless, may sound unusual considering the mature duo whose work is on show in a space dedicated "in principle" to young designers. However, time does not have a hold over their work. Their geometric abstractions light up the space in a luminous and transparent dialogue.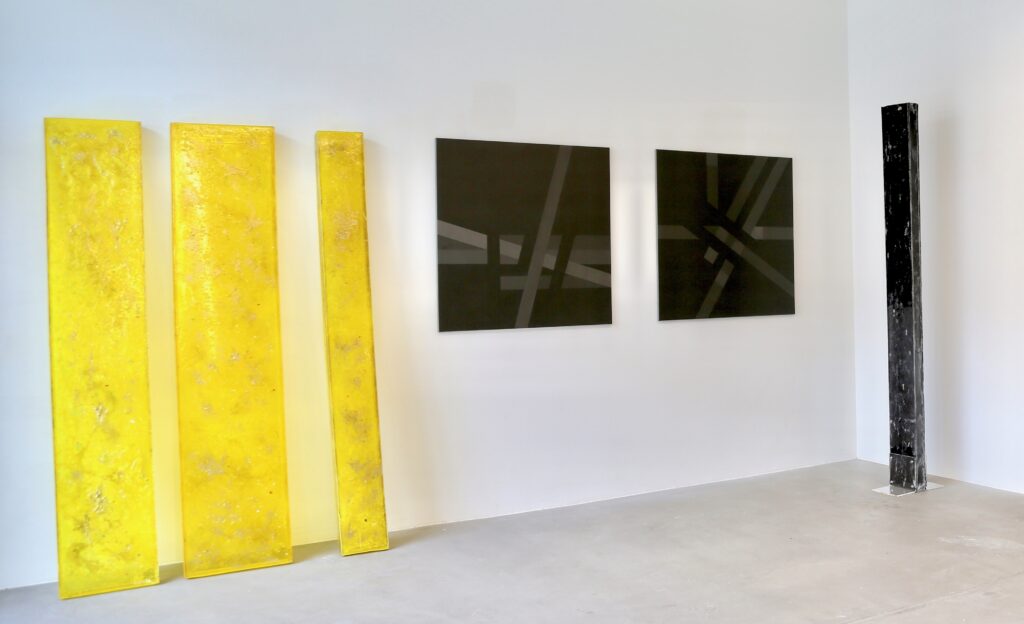 Chantal Carrel serves as our guide and who better to talk about the work of Jean Scheurer. In the space, his black canvases contrast wonderfully with the multicolored striped sculptures, "bayadere style", as she emphasizes. The lines in the paintings are drawn with a wooden ruler with a precise, regular gesture. In the studio, the painter works on several pieces at the same time within a series, as is often the case for many contemporary artists. The last works radiate black marked with obliques. "He has always worked on transparency, playing with several layers of paint, here the white illuminates everything", explains Carrel. The paintings have no titles, a choice of the artist who leaves us complete freedom of thought and emotion.
Also untitled, the resin sculptures skim the floor or come alive on the walls, traversed by the changing light over the hours. Translucent geometric shapes, black or tinted with amber, the sculptures are displayed in a single block or composed of multiple resin rods. Why this material? Because one of the artist's main criteria is also transparency. Chantal Carrel started with synthetic resin, which she abandoned due to its toxicity, in favor of acrylic glass. "This is the only material that allows me to work in the workshop, alone" states Carrel.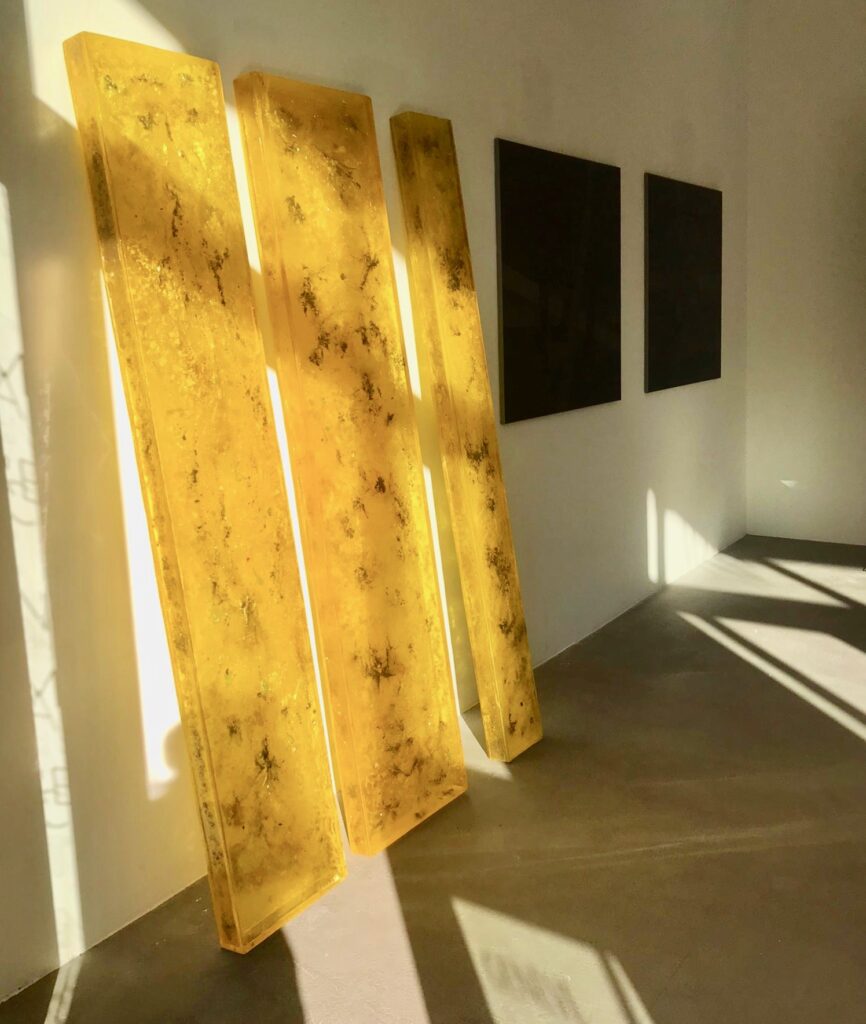 The other common threads of their work are geometry as well as simplicity. "I find abstraction is the closest to thinking," she says. Pierced by daylight, the sculptures cast their shadows at the four corners of the room. "Our gaze is caught between real and virtual, and I like that feeling," she admits.
The Foundation WRP was created by architects Bernard Reichen and Marc Warnery, and designer Christophe Pillet, and moved to Geneva two years ago. It supports young Swiss, French or Moroccan talents in the fields of architecture, town planning and design. Twice a year, a call for applications is launched for new projects. The three winners benefit from support for a year in various fields such as coaching, finance, taxation, etc. in order to see their professional projects blossom.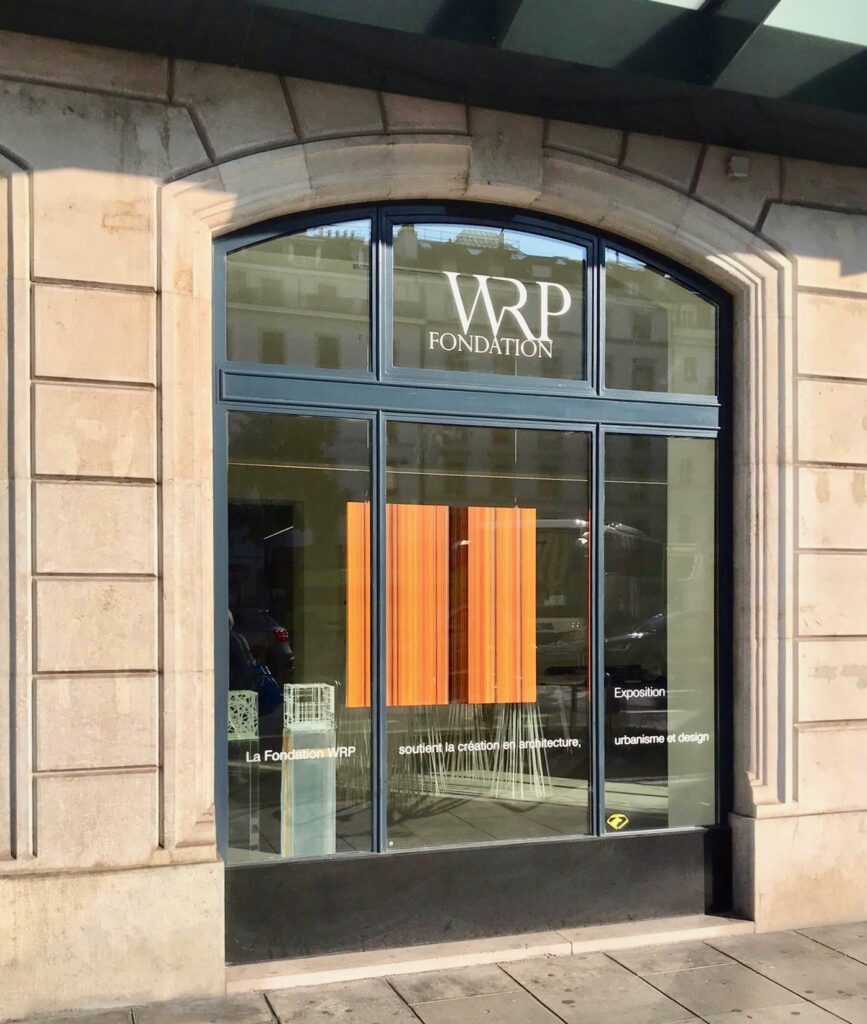 While the exhibitions initially targeted artists inspired by architecture, the Foundation now welcomes a multitude of creators in search of visibility. At the same time, the space offers conferences and seminars on subjects related to the exhibitions. The next meeting will take place on September 16th on the theme of the role of art in the architecture of private or public space.