"Art is beautiful when a man's hand, head and heart work together".
This quote from John Ruskin fits very well with the poetic and original work of the French artist Michaël Cailloux. The "Luxuriance" exhibition created by curator Julia Hountou offers us the opportunity to immerse ourselves in his colorful, magical world at the Crochetan Gallery in Monthey.
Drawing is like second nature for Michaël Cailloux. Studies in applied arts at the Duperré school as well as the birth of his company "Atelier LZC" in 1999, confirmed his vocation as a designer. Success immediately knocked on the door, thanks to his achievements for major brands such as Baccarat, Cartier, Habitat and Van Cleef & Arpels. The artist left the corporate ship ten years later to continue solo.
His thirst for learning led him to the techniques of copper jewelry and etching. His muses are called Flora and Fauna, two inexhaustible sources. His style is strongly influenced by the Art Nouveau movement (1890-1914) which put nature back at the center of art and beauty.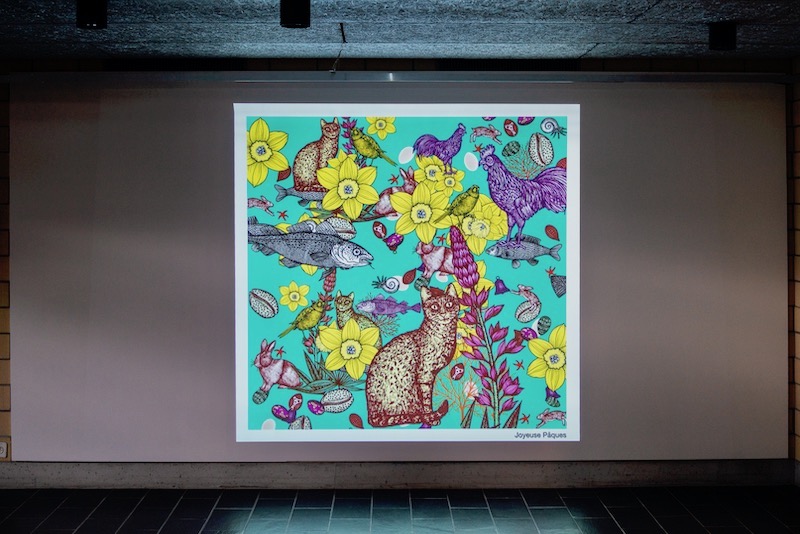 What is luxuriance? Abundance, opulence, wealth especially in connection with "Mother Nature". Luxuriance is a title which perfectly matches the generosity of the artistic work of Michaël Cailloux. Luxuriance of colors, patterns, imagination, and above all, flora and fauna, his two most constant and reliable sources of inspiration. The display has been carefully prepared by Julia Hountou and the artist so that it best reflects the creative process. Fauna and flora from all continents come together, brush against each other in a fluid ballet with unreal colors.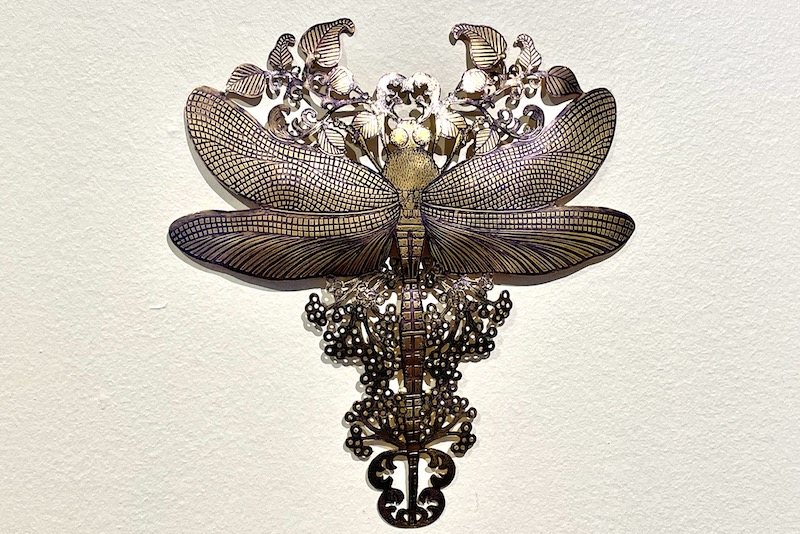 Michaël Cailloux signs his works with a fly, symbol of life and death (associated with vanities), and bringing a touch of humor to the aestheticism of his work. He wears the designer cap, but prefers that of the artist. Each work is an invitation to travel and dream of imaginary paradises. His botanical and animal subjects are as in the books of naturalists. The viewer is left speechless as one contemplates drawings made of fine markers or India ink, captivated by the delicacy of the line. Here, "all is luxury, calm and pleasure".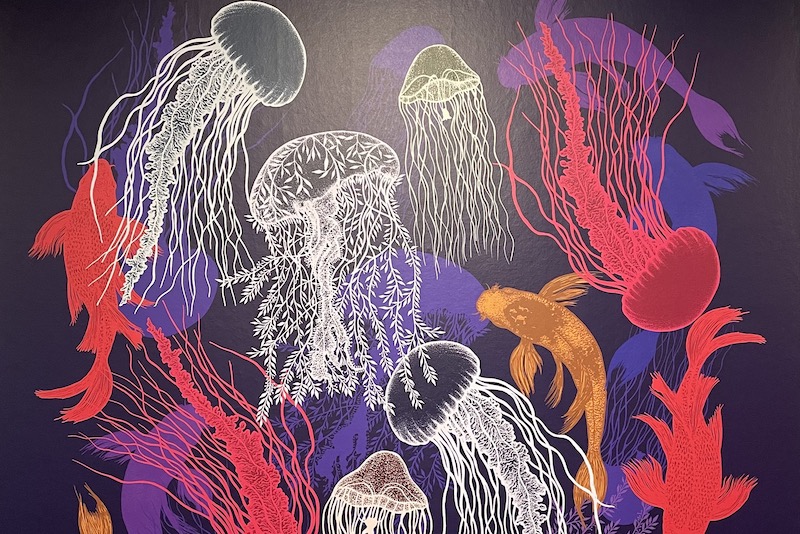 Like children in a toy store, one is in awe of the sumptuous wallpapers in which flutter butterflies and birds, jellyfish and barracudas. Then there is the subtle play between etchings and copper wall jewelry. These are true works of art with captivating titles such as  "Flowered Vanity", "Bucolic Renaissance", "Illusion" or "Origin". This is an exhibit that is well worth a trip to Monthey.
Photo credit for cover image: Cedric Raccio