Sculptures stole the show at Art Geneve this year with the sublime Max Bill Estate show among other sculptural offerings. The Max Bill sculptures were set in a leafy park recreated inside the Palexpo, with dramatic lighting, boxed trees and autumn leaves scattered on the floor. It was a sophisticated blend of abstract marble sculptures by the late Swiss artist Max Bill who founded the Concrete Art movement and integrated the study of geometry and mathematics into his art.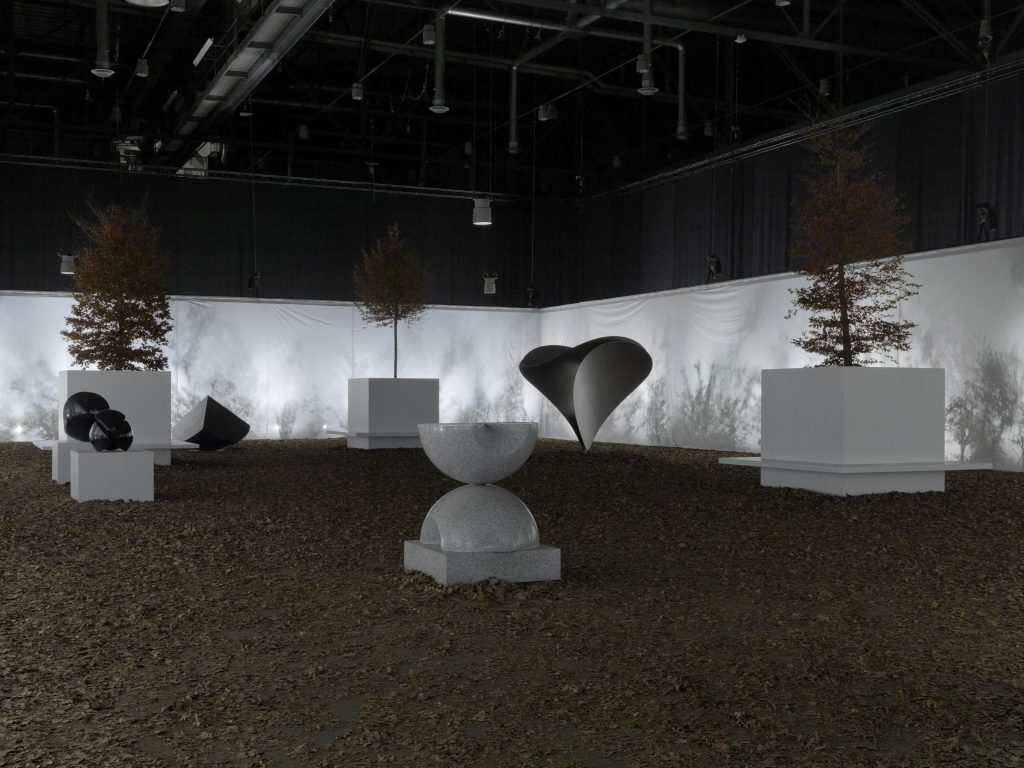 Also at Art Geneve in the centre of the venue was a monumental sculpture by Giuseppe Penone. The Italian artist was born in 1947 and is the youngest member of the Arte Povera movement which focuses on the importance of nature and the links between humans and nature which tell the story of life. Trees are a common theme in his work and he started his career creating interventions with trees including attaching a bronze sculpture of an arm to a sapling tree which then grew around the hand. His work is at major museums and collections around the world including under the famous dome at the newly opened Louvre Abu Dhabi. Gagosian gallery showed his work at Art Geneve and has a solo show titled "Idee di Pietra" at the Geneva location until March 30, 2018.
Lakeside at Quai Wilson in Geneva one can find six sculptures installed as part of Art Geneve and on view until 31 March 2018. Among the most interesting is Carsten Holler's "Giant Triple Mushroom". Holler is a German-born artist who was originally trained as a scientist with a doctorate in biology. He is inspired by research experiments and the world around him and invites viewers of his work to experiment with the pieces and on themselves. Holler filled the Turbine Hall at Tate Modern with the installation "Test Site" of twisting metal slides in 1998. Since 1994, mushrooms have been a regular feature in his work. Some of his mushrooms, including the one on the lakeside, are hybrids of two or three different mushroom types spliced together. Some mushrooms are believed to have psychoactive elements including the red and white Amanita "muscaria" mushroom. A local Swiss dialect calls this type of mushroom the "devil's hat".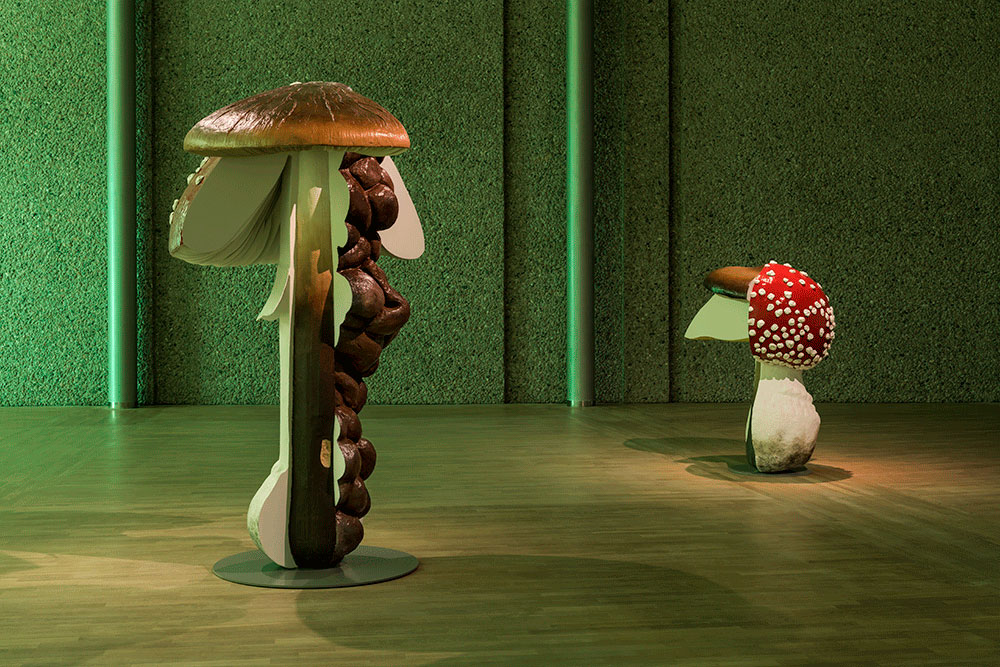 Also lakeside is "Big Take" by Antony Gormley. Gormley is a British sculptor born in 1950 and probably best known for his Angel of the North sculpture in Gateshead, England, commissioned in 1994. His work mainly takes the human body as its subject and he has used his own body as the basis for metal casts, as he did for Angel of the North. In 2007, for an outdoor exhibit titled "Event Horizon", he created 31 life-sized casts of his body. The sculptures were installed on top of buildings along London's South Bank and were very popular with the public. In 2010 they moved to locations around New York City's Madison Square. In 2014, his work was shown at the Zentrum Paul Klee in Bern.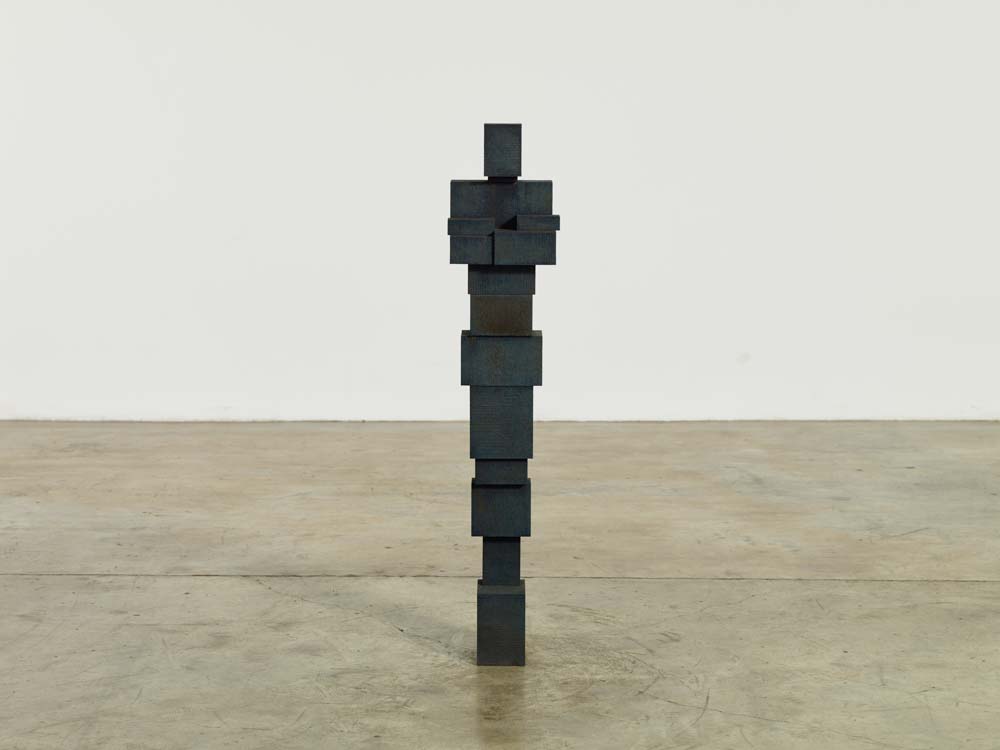 Finally, another eye-catching sculpture on the Geneva lakeside is Barry Flanagan's "Large Monument", 1996. Flanagan (1941-2009) was a Welsh sculptor best known for his bronze large-scale hares and other animals. His work is appreciated for its joyful whimsy and subversive irreverence in the mostly staid world of bronze sculptures. His hares are elastic, exuberant, and recognisable as they take on human postures, such as The Thinker sculpture, a take on the Rodin piece featuring a human-sized hare. In fact, in Large Monument, the "Thinker" features at the base of the sculpture while three hares are celebrating on top. Flanagan's work was also shown in a retrospective solo exhibition at Tate Britain in 2011/2012.
This article was first published in February, 2018.