With its first-ever Cultural Spotlight Pavilion, VOLTA Basel sets the focus on Saudi-based artists: ATHR Foundation presents works by twelve independent emerging artists in a fair pavilion measuring 70 square meters. Complementing the fair's international lineup of artists, the chosen artworks highlight the diverse creative output from Saudi Arabia. Curated by Jeddah-based Jumana Ghouth, ATHR Foundation displays a variety of works that are connected in their shared reflection upon the notion of intangibility. The presented works explore the attempt at manifesting these intangible truths into material culture as abstracted physical interpretations of the unknown.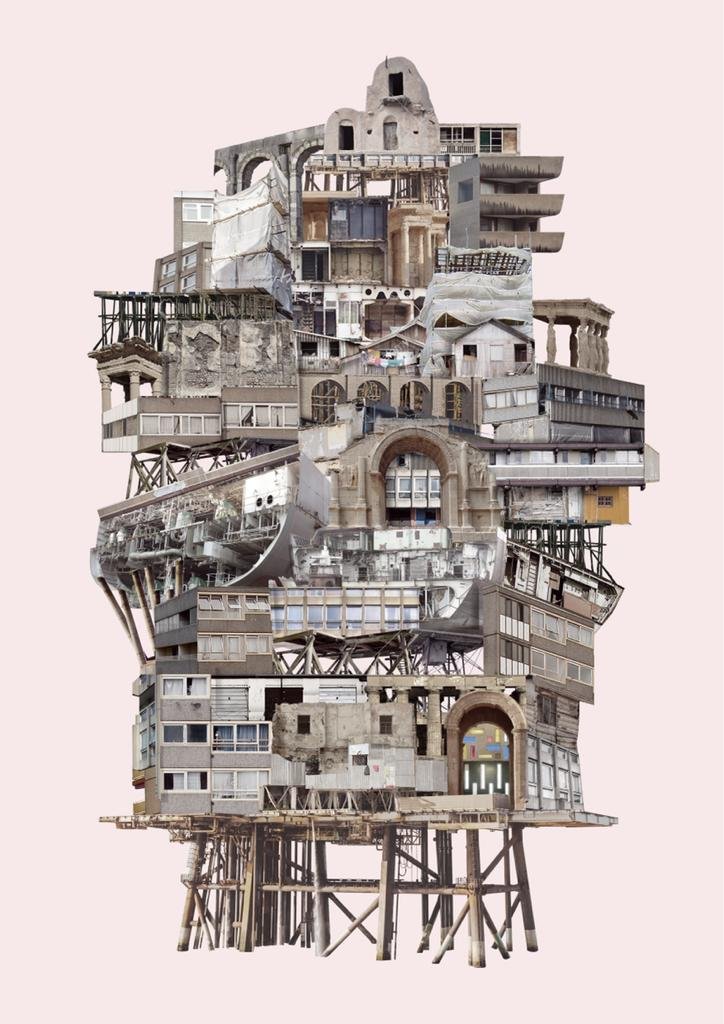 The lists of emerging artists include: Aisha Zakiya Islam, Alaa Tarabzouni, Asaad Badawi, Fahad bin Naif, Lujain Faqerah, Nojoud Alsudairi, Obadah Aljefri, Sahrish Ali, Sara Brahim, Zahra Bundakji, Zena Amer, and Rajaa Al Haj & Yasmeen Alsudairy.
ATHR Foundation is an independent, non-profit, organization based in Jeddah, Saudi Arabia. Founded in 2022, ATHR Foundation builds on ATHR Gallery's legacy and aims to address and respond to the evolving needs of visual art practitioners, both emerging and mature. Through its varied and inclusive programs, the Foundation provides a unique platform that sparks deeper public discourse pertaining to the arts, all whilst guiding and supporting visual artists in navigating industry complexities and developing sustainable and scalable practices.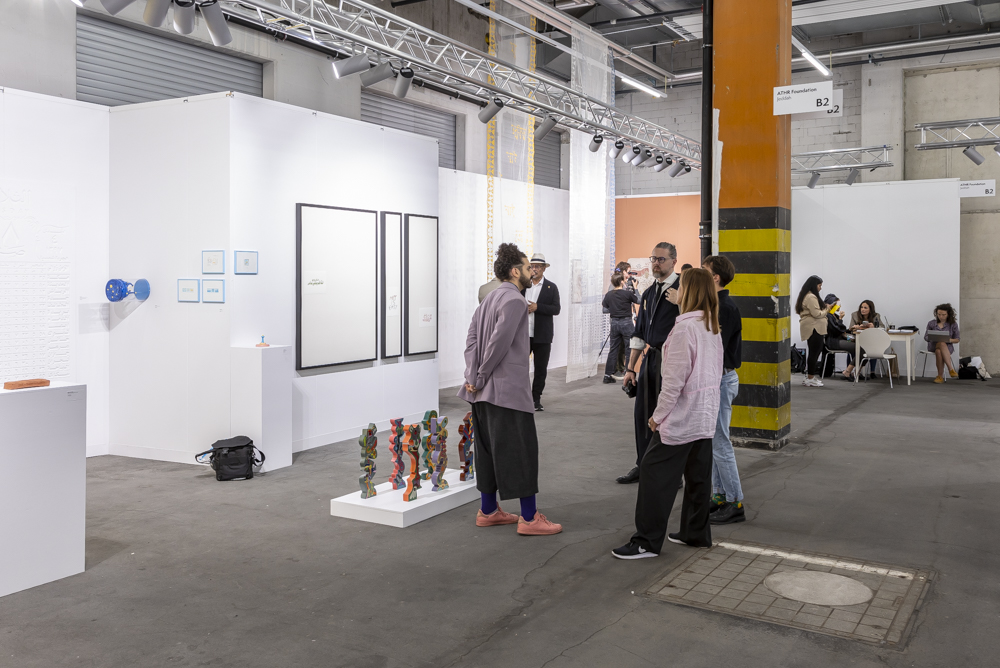 In an interview with VOLTA, the curator of the ATHR Foundation, Jumana Ghouth, spoke about how the artists were selected, the theme for the presentation, and her favorite artworks from VOLTA Basel.
VOLTA: How did you source the artists presented at the Pavillion?
Jumana Ghouth: With the help of the ATHR foundation team, and loads of research and assessment.
VOLTA: The theme for your curation is 'Intangibility'. How does this resonate with you?
JG: The title of the show is actually an excerpt from a quote by Philosopher Henry David Thoreau "The true harvest of my daily life is somewhat as intangible and indescribable as the tints of morning or evening. It is a little star-dust caught, a segment of the rainbow which I have clutched." – and that quote truly resonated with me as I have a habit of questioning things (which is always a theme in almost all the shows I've curated), and tend to feel and be impacted most, both positively and negatively, by the intangible, and by the things I generally cannot see or physically feel.
VOLTA: Did you spot a favourite artwork at one of the other galleries at the fair?
JG: I did, it's called "The Art of Doing Nothing" by Ukrainian artist Alyona Volkova, as well as Ishita Chakraborty's installation "Can You Divide The Sky".